NICHTS – A Tournament Management System for SoPra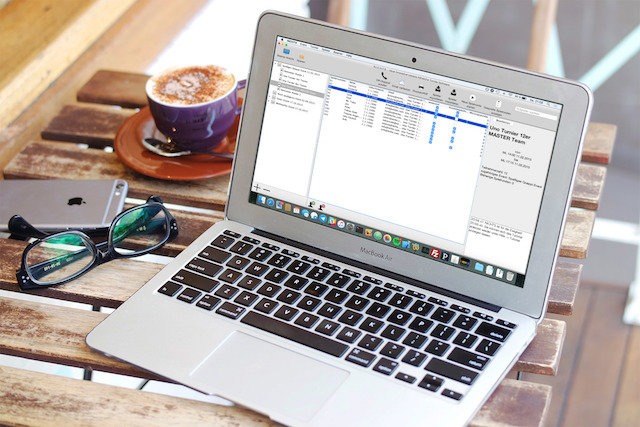 SoPra (software internship) is part of my Bachelor program "Software Engineering" at the department of our Professor Stefan Wagner. Together with two other students I had to realize a software project within one semester. This year's assignment was to create a Java-tool that supports tournaments for card-based games. But developing the tool was not everything – like in a real software-projects different documents like an offer, specification, system draft, project plan, test protocol needed to be created.
Our team consisted of Larissa Laich, Josef Mair and me: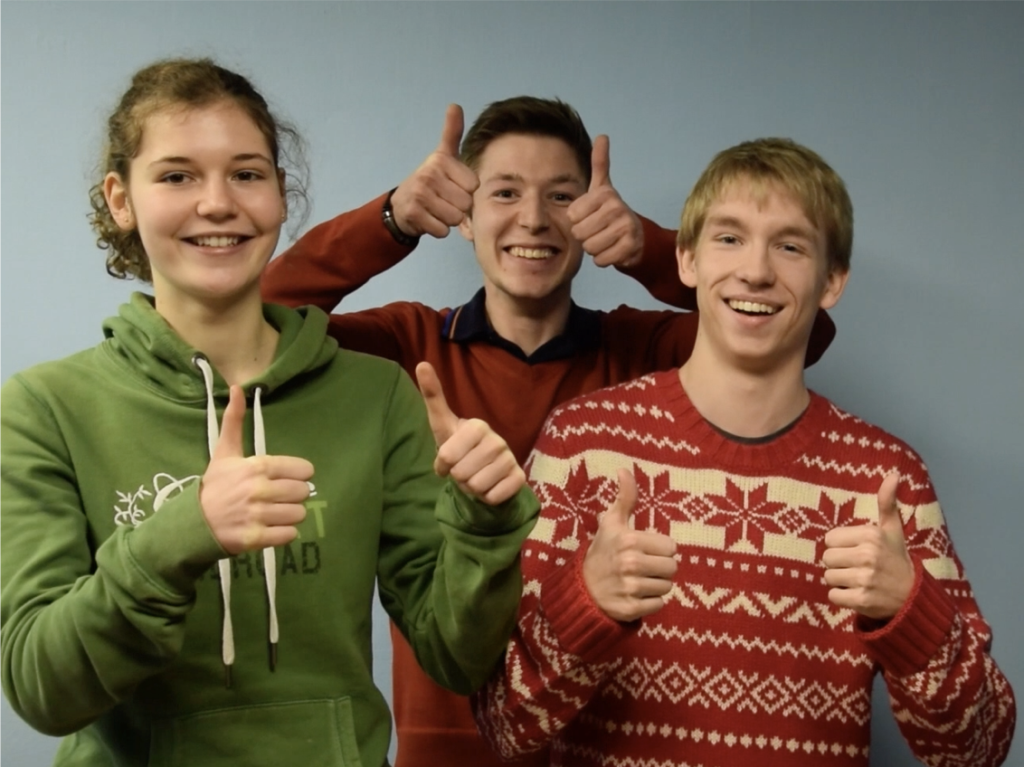 Naming our Product
Our software is named "NICHTS" (which means "NOTHING" in German) and stands for "Neue Innovative Clevere Hilfreiche Turnier-Software" ("New innovative clever helpful tournament software"). The naming of a product is very important – people will remember the name when they can associate it with something.

Developing the Tool
NICHTS has been developed in Java (which was a requirement from our university). We designed NICHTS to be consistent with MacOS design- and human interaction guidelines. On other platforms, of course, the user interface adapts to their standards (Ubuntu and Windows).
Out software can handle different events and tournaments with different scoring systems. Notification emails can be sent out to participants. After the tournament the software can print personalized certificates for each participant.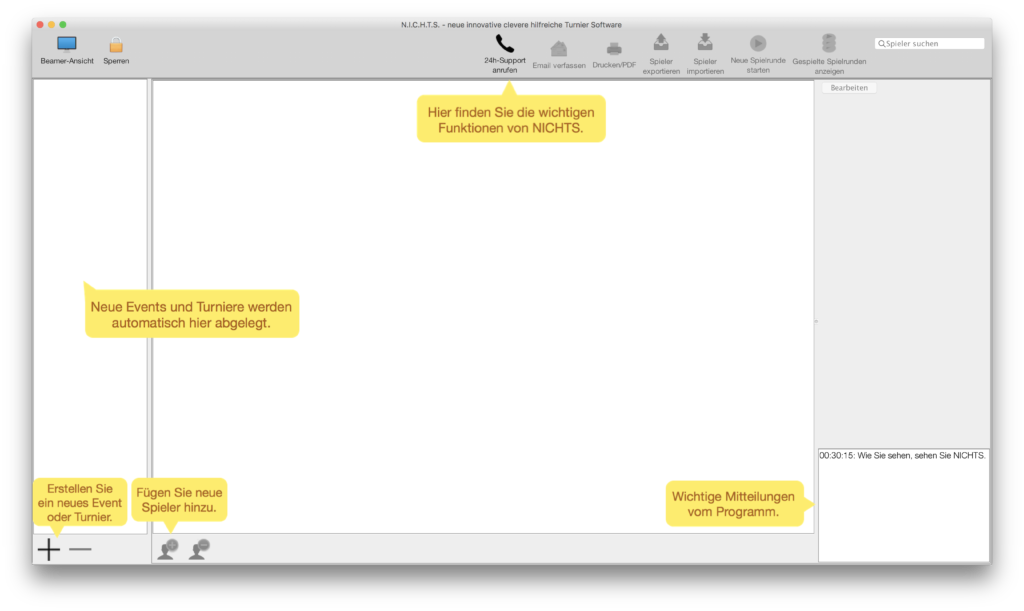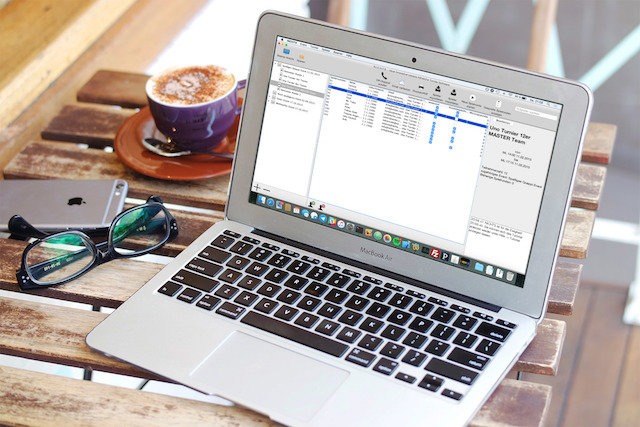 iOS and Android App
The additional iOS and Android app are a convenient companion for NICHTS. They help to check availability of participants and can exchange data with the desktop client.
Twilio Support Hotline
We created a support hotline with Twilio which was able to guide through common problems and questions automatically.
Awarded by University of Stuttgart
After all we were among the three best teams out of 50 teams and have been awarded by our University for developing NICHTS.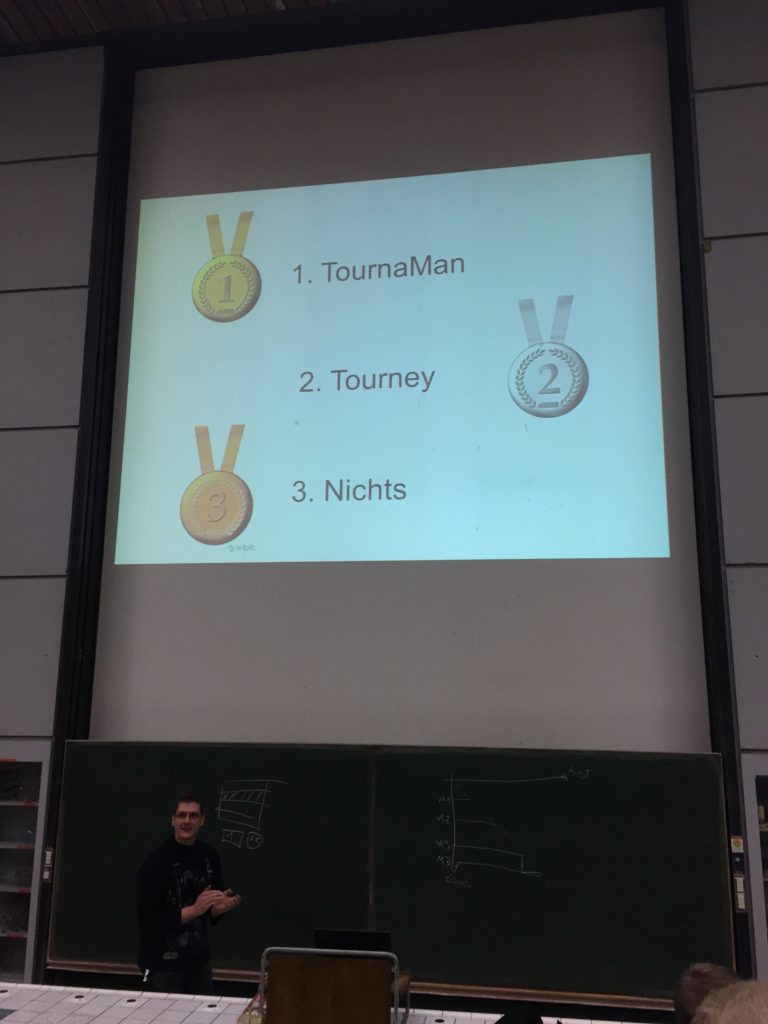 If you want to know more about NICHTS you can download the (German) manual here.
Write an email to NICHTS@frogg.io to get more details on pricing for NICHTS.