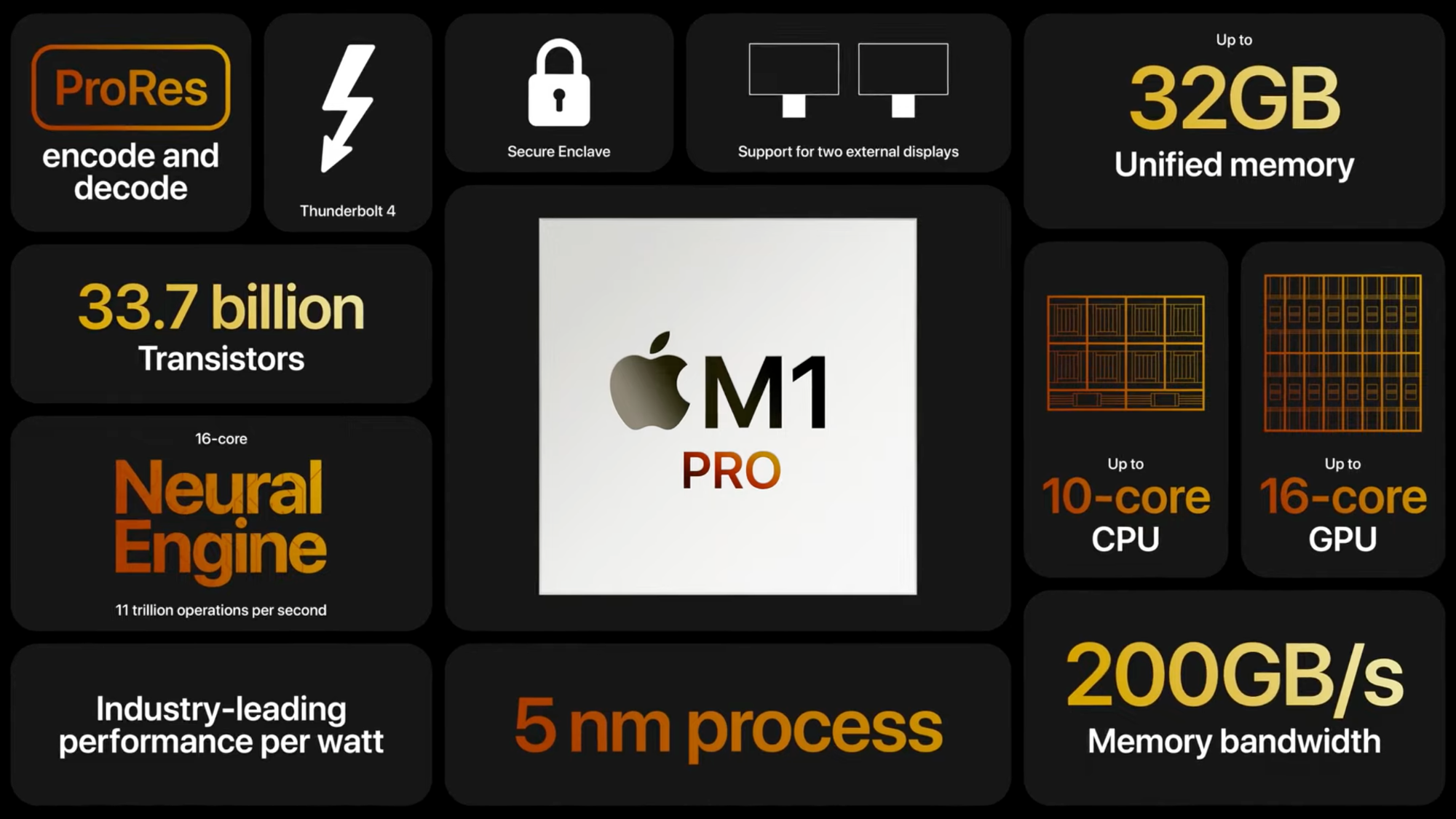 Real-Life M1 Pro Review from an App-Developer
The new M1 Pro and M1 Max MacBooks were able to perform incredibly fast in first benchmark results.

But what does that actually mean??

I've ran a series of tests that are actually part of my everyday-workflow as an App-Developer. Comparing each result to my current 2017 15" MBP. To justify if it's actually worth it to pay a couple thousand of Euros on this new machine.

For each task I am collecting the following datapoints:
Time to complete task (e.g., speed of compiling code)

Quality of result (e.g. FPS)

Temperature the internals (provided via iStat Menu)

Room temperature (provided via Homie)

Battery loss (in percent points, pp) during the task

Fan RPM during the task

This time, I went for the 14.2" MacBook Pro. I've had my 15" for a while now and 16" would just be too big and too heavy for traveling. Plus, we finally get the exact same internals in both sizes. So there shouldn't be any big downsides performance-wise. And at home I have external monitors (btw, I am also looking for 5k monitors rn, lmk if you have any suggestions!).
The Tasks
Unxipping Xcode

Compiling WebKit

Minecraft Gameplay FPS

ImageOptim

Handbreak

As expected, the M1 Pro is crushing it!!

But let's take a closer look:
The Specs
| MacBook Pro 15" | MacBook Pro 14" |
| --- | --- |
| 2017 | 2021 |
| 1TB SSD | 2TB SSD |
| 16GB RAM | 32GB RAM |
| 3.1 GHz Quad-Core Intel Core i7 | M1 Pro 10-Core CPU |
| Radeon Pro 560 4 GB | M1 Pro 16-Core GPU |
| Bluetooth 4.0 | Bluetooth 5.0 |
| WiFi 802.11 a/b/g/n/ac | WiFi 6 |
| Display: 2880×1800 pixels @220dpi | Display: 3024×1964 pixels @254dpi |
| macOS 12.0 Monterey | macOS 12.0 Monterey |
Interestingly, I tend to double my RAM roughly every 4 years when I buy a new notebook:
2009: White Plastic Macbook with 4GB RAM (my first computer on which I created my first apps, like iRedstone or Processing for iOS)
2013: 13" MacBook Pro with 8GB RAM (my favorite – so far!)
2017: 15" TouchBar MacBook Pro with 16GB RAM (the worst one)
2021: 14" MacBook Pro with 32GB RAM