WWDC 2013 – Where a whole new world is developing.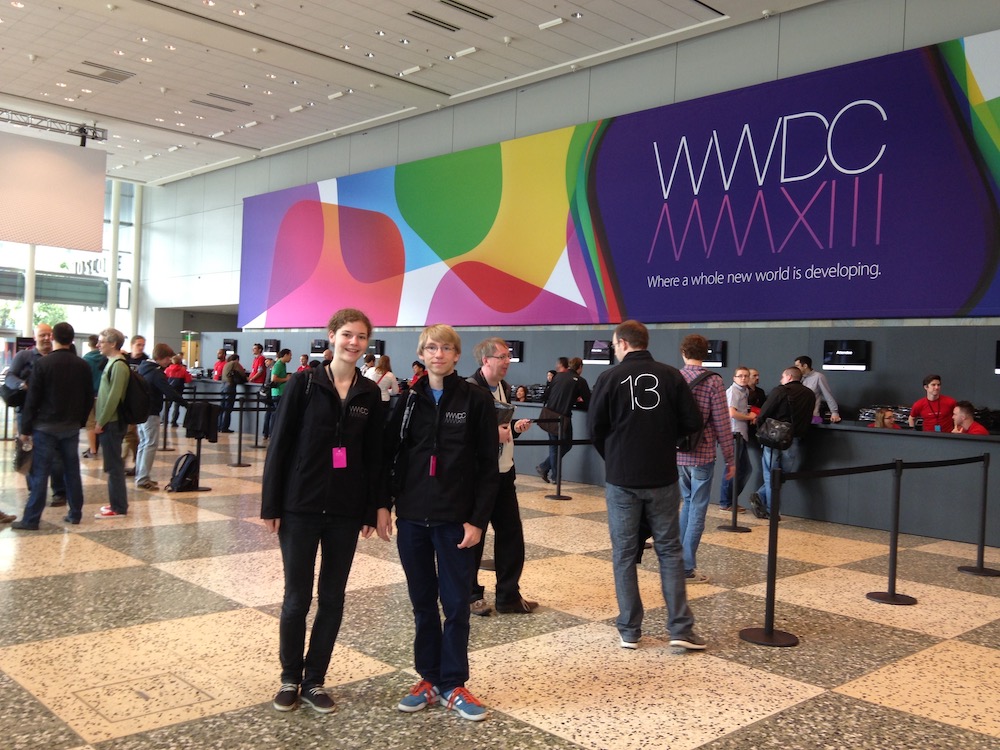 This week was amazing, exciting and exhausting! Everything started with a little scholarship picknick near to the golden gate bridge that Larissa and I organized. It was great to meet all the scholars already and talk about our expectations for the keynote and the whole week. This was also the place where the legendary scholarship group picture in front of the golden gate bridge has been taken: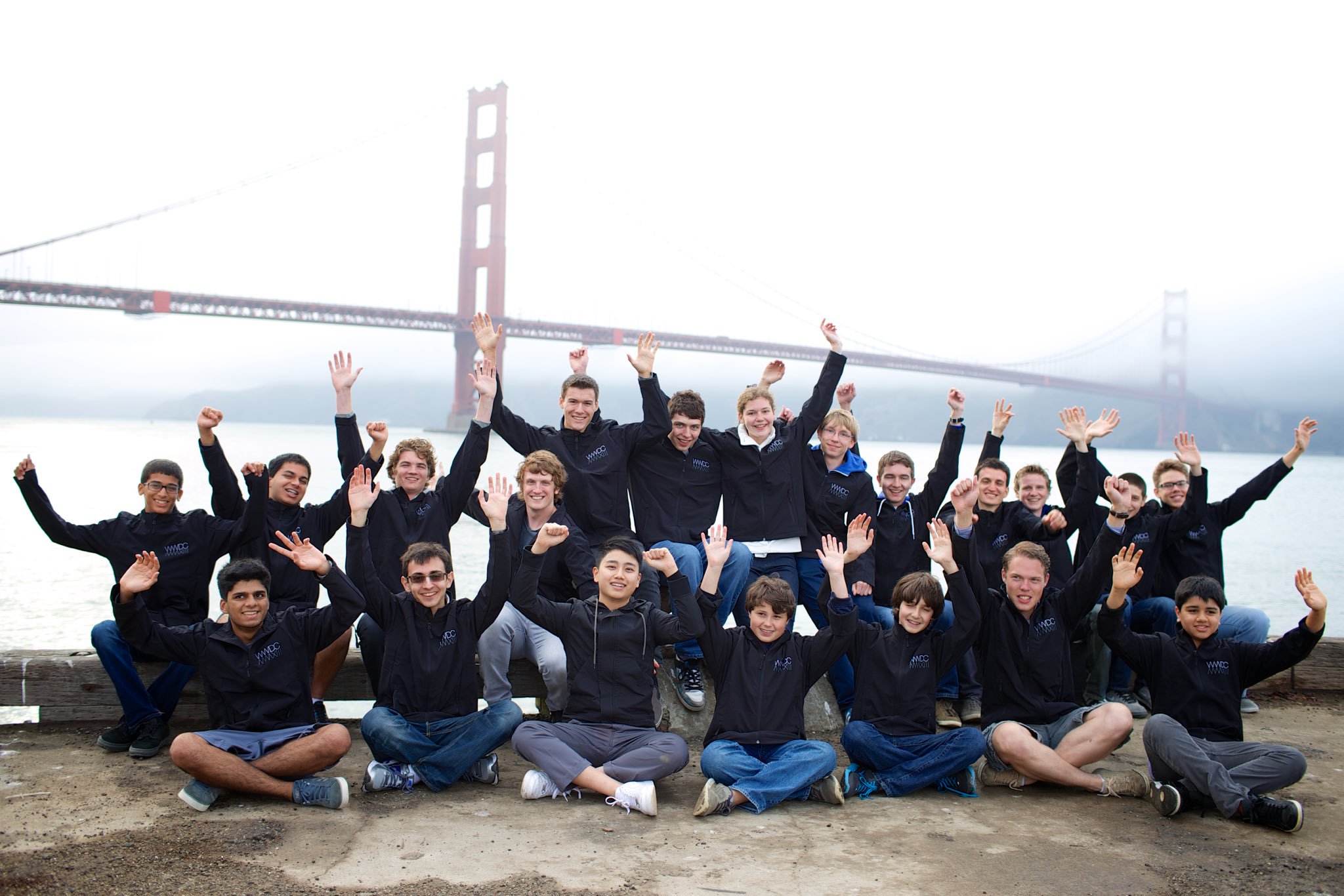 WWDC 2013 Group Picture: Larissa Laich, Ari Weinstein, Nick Frey, Arik Sosman, Rohan Kapur, Jaden Geller, Johannes Erschbammer, Peter Schreuder, Ethan Vaughan, Coulton Vento
Apple presented the new iOS 7, Mac OS X Mavericks and the new Mac Pro on the first day of WWDC. And we were among the first who had a chance to see one of the new Mac Pros:
We even saw our popular app iRedstone on the huge iPad app table: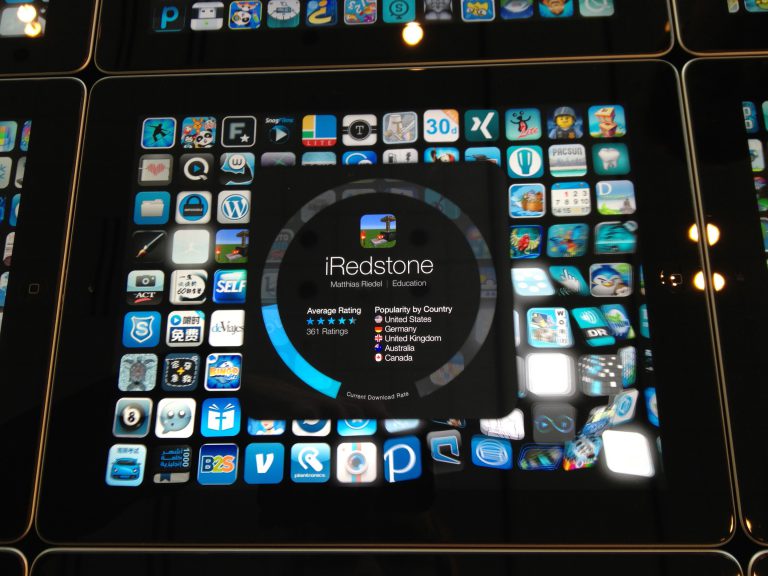 Also, check out the newspaper article on our WWDC experience (Stuttgarter Zeitung 07/09/2013):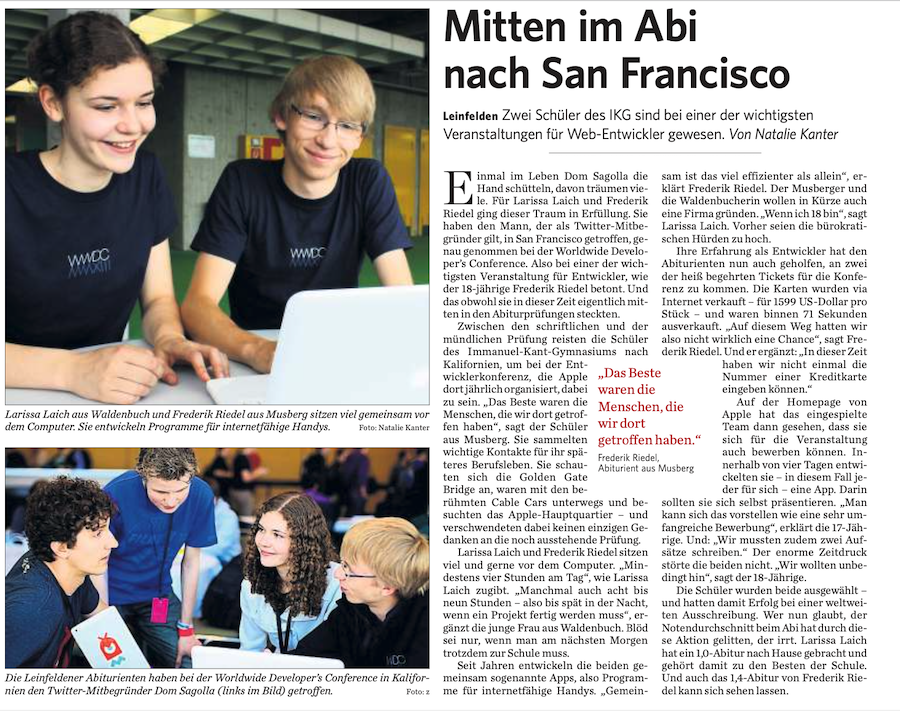 Thanks a lot to all people who made our experience so amazing – and see you next year!
If you liked this article, you can follow me on Twitter and subscribe to my newsletter to stay up to date.