Homie – Menu Bar App for HomeKit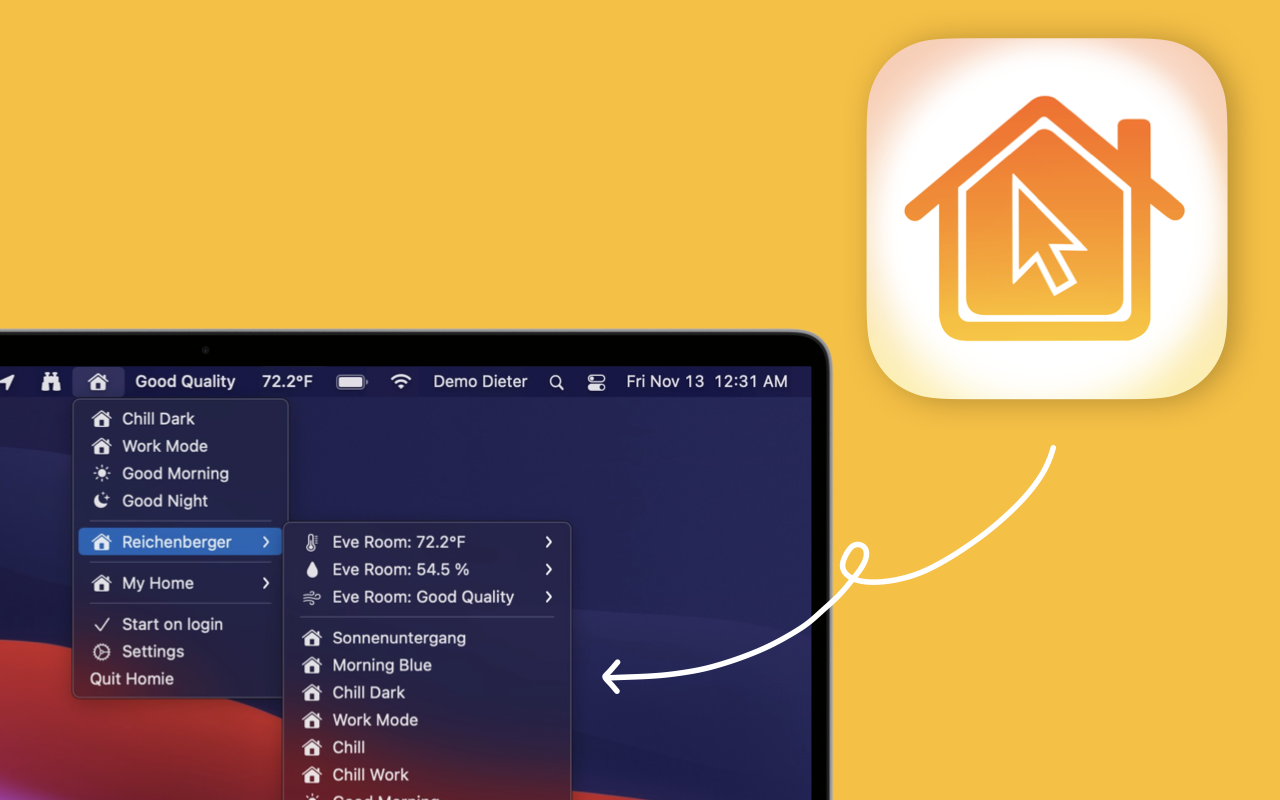 I was super annoyed that I always had to open the HomeKit App on macOS in order to control my smart home devices.
To solve this, I've built a little app called "Homie" for Big Sur that lives in the macOS menu bar. Super-fast to access for quick scene switching.
Global Keyboard Shortcuts and Automation Triggers
But that's not where I stopped: On top of that I've added support for global keyboard shortcuts to enable scenes and automation support to trigger certain scenes automatically, e.g. when the computer is locked or wakes up from sleep.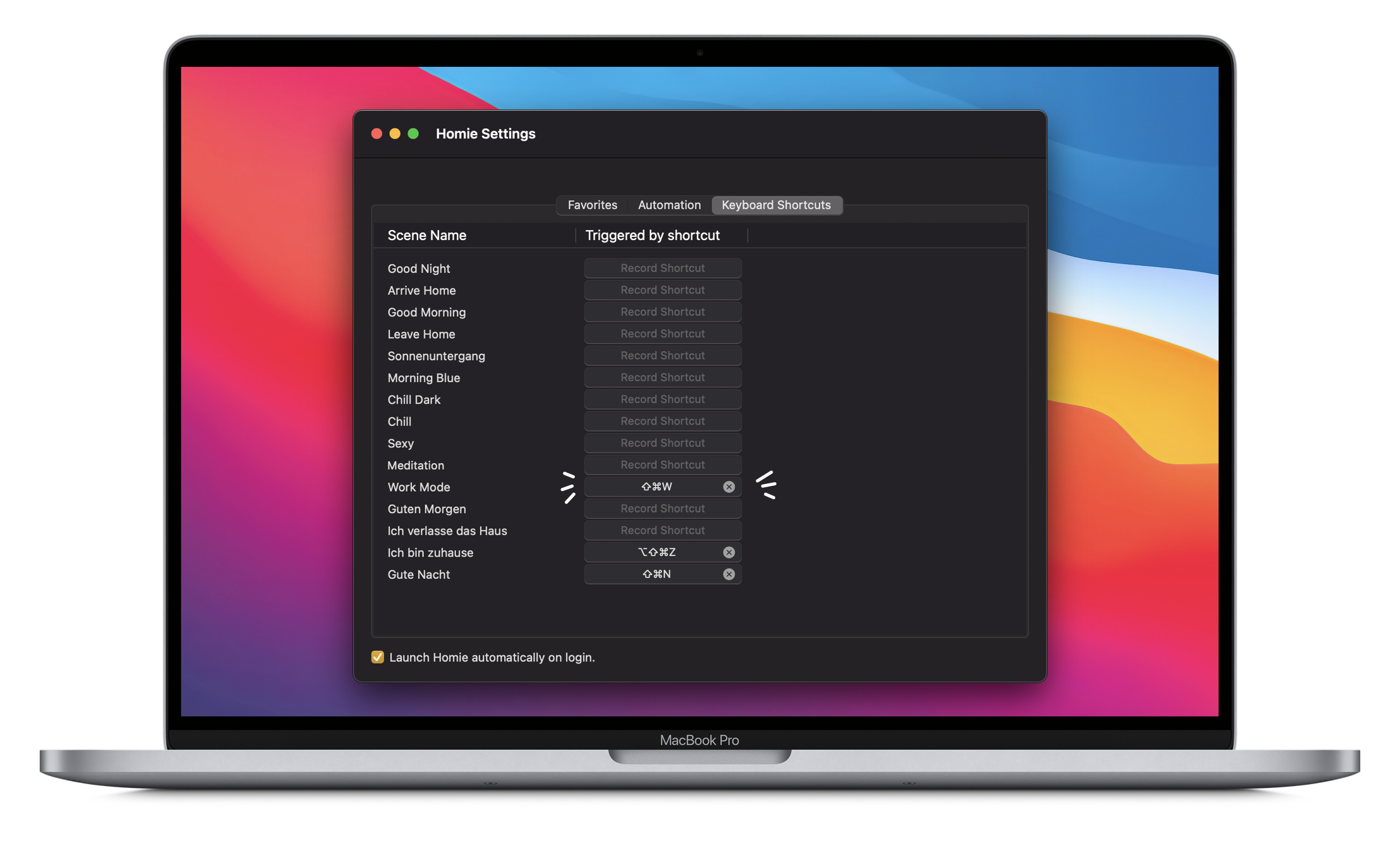 Pin Devices directly to your Menu Bar
You can also pin devices, sensors, rooms, or homes to your menu bar directly, so you have quick access to the HomeKit features that matter to you most.
That's it: Download Homie on the Mac AppStore for free!
App Icon Design
Homie's beautiful App Icon has been designed by Eva-Charlotte Vonhof. You can find more of her work on Instagram.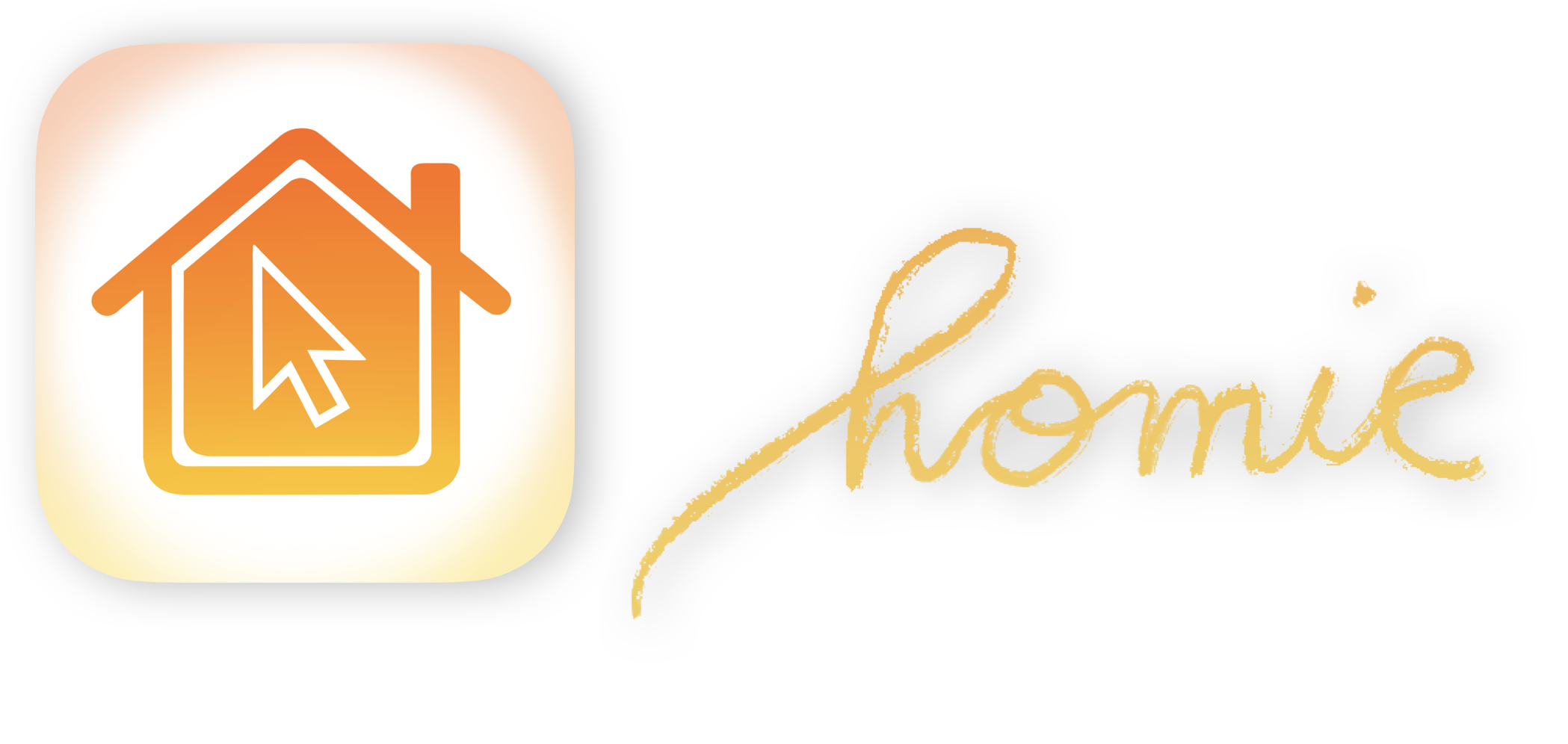 Did you like this article?
Follow me on Twitter
, so you don't miss any new posts!