one sec – break your social media habits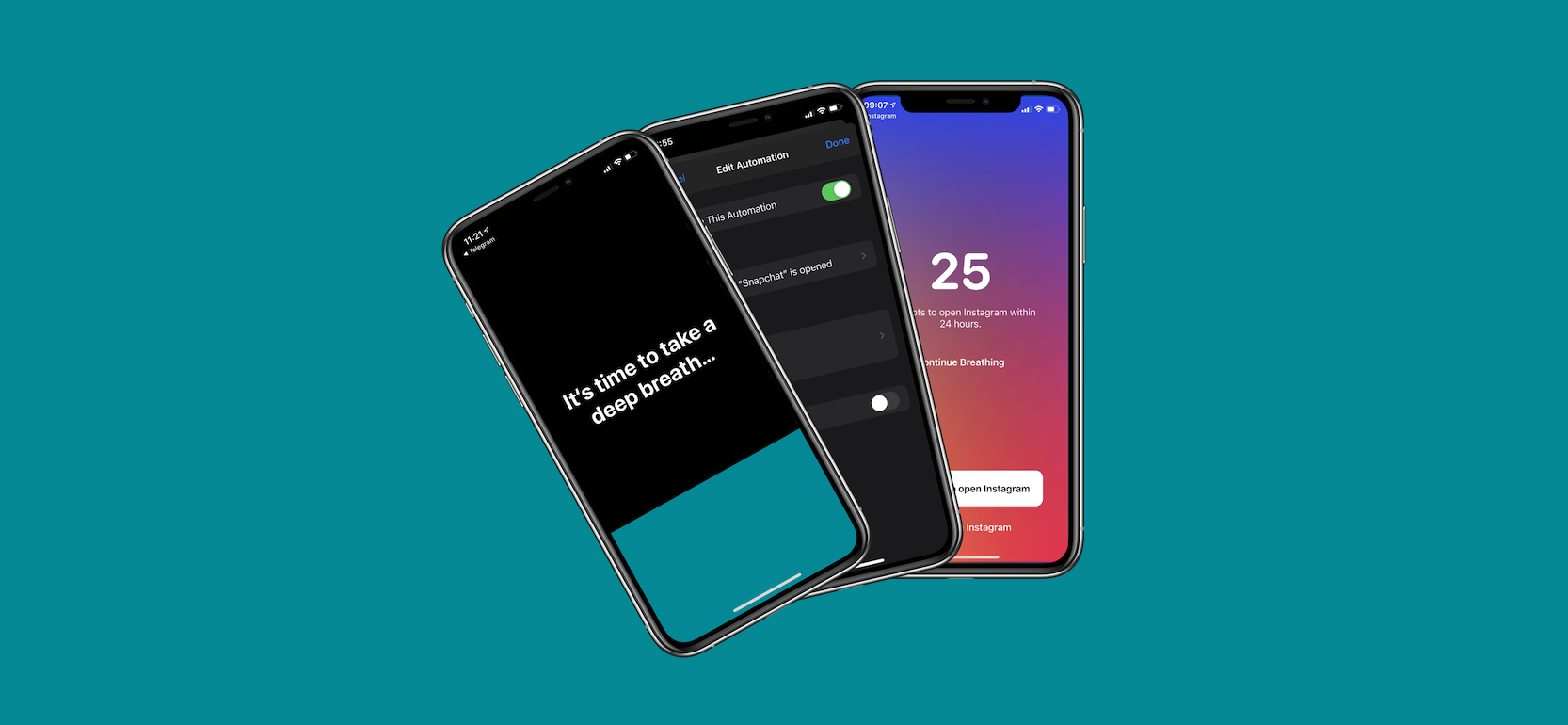 "one sec" uses Shortcuts Automation to toggle a deep breath animation whenever you open one of the configured apps (Instagram, Twitter, YouTube…). This breaks unconcious social media habits and even helps long-term by adding more friction when opening these apps.
Breaks unconcious social media habits
Being forced to take a deep breath helps yourself to reflect on what you are currently doing on your phone – did you really want to open Instagram or was it muscle memory? By making you wait longer for social media to open, your brain loses interest in those (destructive) short-term dopamine hits. Over time, you will notice that you lose the urge to open specific apps, and that you develop towards using social media only for specific purposes. Not only because you're bored.
Shortcuts App automation integration & HealthKit
The setup is easy: configure the one sec Shortcut to be triggered when opening an app – within the Shortcuts app. Video instructions are available within my app. On top of that, one sec contributes all moments of mindfulness to the Health app.
That's it: Download one sec on the AppStore!
If you liked this article, you can follow me on Twitter and subscribe to my newsletter to stay up to date.