KeyPad x QuickScreen: Remote-Control your iOS devices!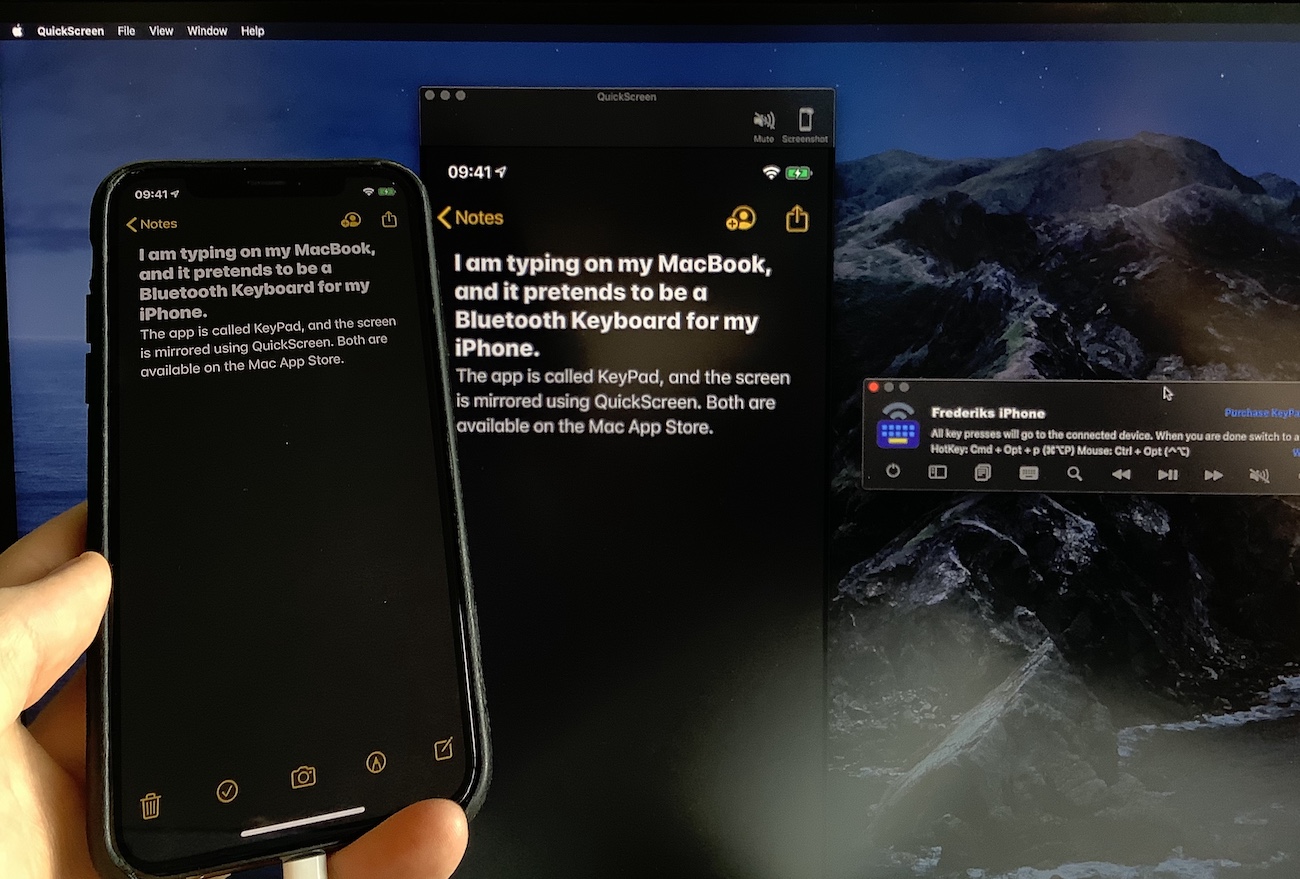 I've recently discovered the App KeyPad which is available for free on the Mac AppStore. It basically pretends to be a bluetooth keyboard + trackpad for your iPhone or iPad and lets your remote-control your iOS device through that. The reason why it caught my attention is, it's a perfect compagnion for QuickScreen which mirrors your phone's screen quickly to your Mac.

Remote-Controlling your iOS device with KeyPad
The setup is simple: Install KeyPad from the Mac AppStore, and connect your phone to the newly created bluetooth endpoint. Once connected, the app waits in your menu bar for activation. Once enabled, it automatically connects and transfers all keyboard input from your Mac to your phone. That includes the normal alphanumeric keys, but also key commands and special actions such as the "Home Button". This allows your to fully remote-control your device.
QuickScreen for Remote Viewing
QuickScreen on the other hand allows you to actually see what you are remote-controlling on your device. It uses a wired connection (Lightning or USB-C cable) to transfer the screen from your iOS device to your computer. It even allows you to connect multiple devices at the same time.
So, if you're looking for a remote-control solution for iOS devices these two apps are the ones you've been looking for!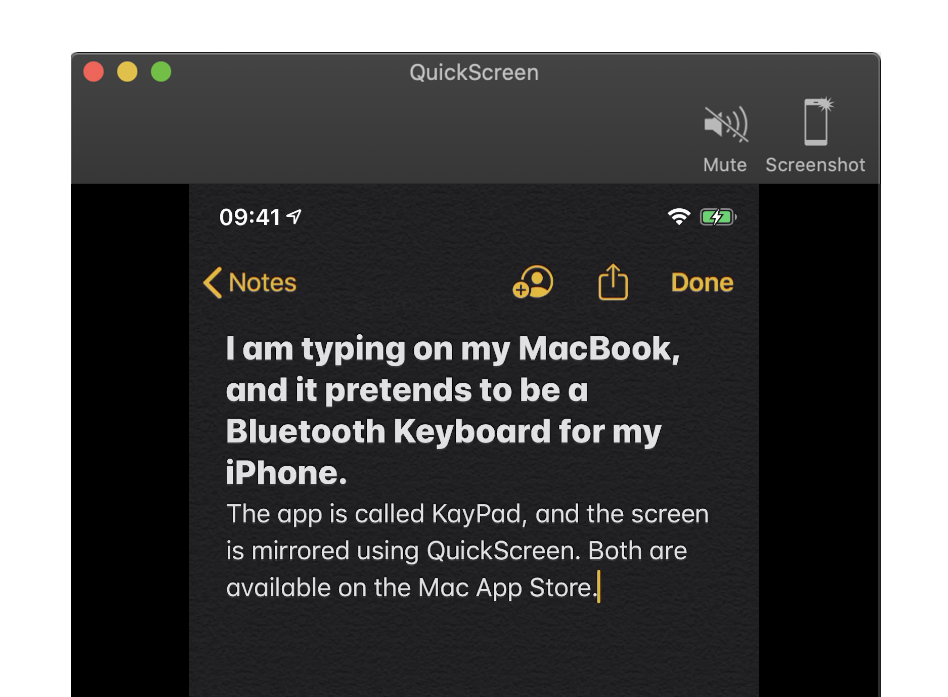 Did you like this article?
Follow me on Twitter
, so you don't miss any new posts!